We Guide You to Your Next Home
We're here to be your advocate and partner throughout the home buying process. Our mission is to provide you with a seamless and enjoyable experience.
From leveraging the latest technology tools to assist in your home search to navigating local and legal ownership requirements, we'll get you through with integrity and collaboration. The more complicated parts of the process are where we excel. Let us share our expertise and passion for real estate with you.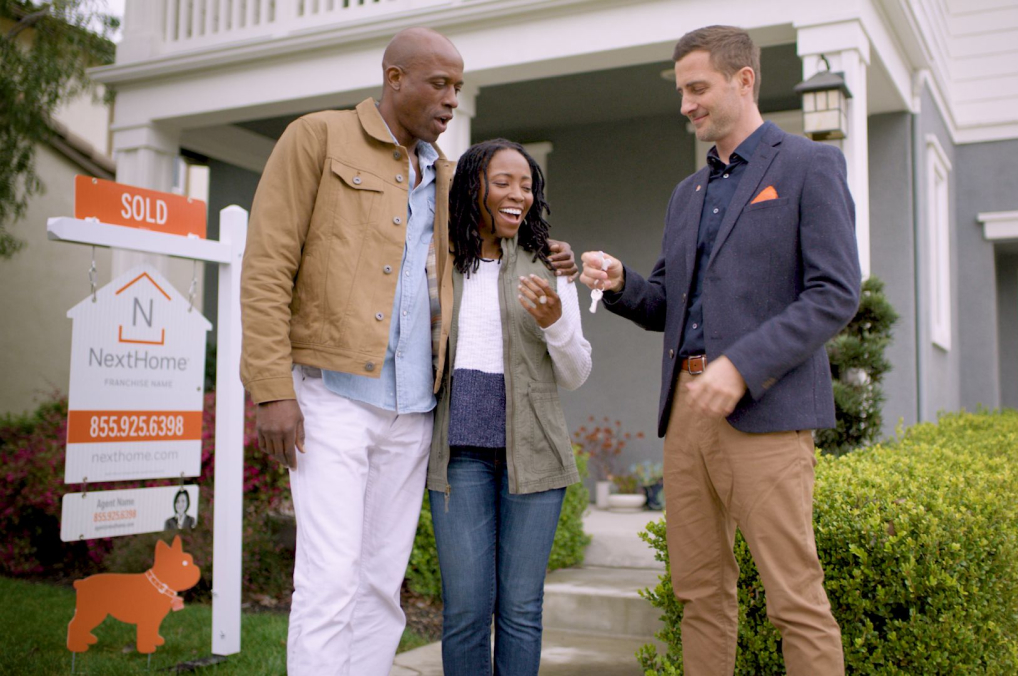 Buying a Home, the NextHome Way
Testimonials
" Jo was wonderful to work with. She was extremely professional, knowledgeable and accommodating. I would highly Recommend Jo Jones as a real estate agent and would absolutely employ her services again. "
- Christopher Page
" I interviewed multiple Realtors and after serious deliberation and research I chose Jackie Collins. So glad I did! First, her sense of pricing was spot on. Second, she was very careful and deliberate on the MLS listing details. I proofed that and all the right boxes were checked, descriptions accurate and the narrative just right. Photography was excellent. We hit the market with a bang because we had five showings and two offers on the first weekend! Seriously, the ultimate buyer raised their offer to above the listing price. We got a great contract in five days. Then came the inevitable avalanche of inspections, and Jackie was right there to monitor, report and assist with getting repairs made.. We had one relatively major issue that required more work and Jackie carried me through a couple crises there. She was extremely attentive and diligent every step of the way! The results tell the story: we closed for 1% above list price 30 days after the listing went live. Incredible job Jackie!! "
- Jed Beardsley (Attorney and Happy Home Seller)
" Shh did an outstanding job for us. Renting our house and then selling our house. I recommend her 100% "
- Brooks Davis
" Jackie did a tremendous job helping me find and purchase my new home. She is friendly, hard working, and knowledgeable. I would absolutely give her my business again. "
- Ray Bush (Restaurant Manager)
" I highly recommend Jo Jones if you have a property to sale or lease. Jo has the knowledge and expertise to make what can sometimes be a very stressful process seem relatively easy. She is a tireless worker who is always available to answer any questions or concerns you may have about the Real Estate process. Recently, Jo managed to sale one of our properties and the purchase went very smoothly. We will definitely use Jo Jones to sale our next property! "
- Brian K. Burdette (Business owner)
" This team made my first time home buying experience so easy! Would definitely recommend. Now the hard part, packing! "
- Jason G
" Jo was exceptional! Her real estate expertise, knowledge of the area, honesty, dedication and follow through are the best we have ever worked with. We recommend Jo to anyone to represent them in a sale or purchase. She is the best in the business! "
- Bucky and Angie Dent
" I was so fortunate to have Jo Jones and her staff find and assist us with purchasing our fabulous house on Lake Oconee. She listened and provided good feedback along the way. She is knowledgeable about the entire lake country and surrounding area. Thorough, professional and stress free experience with someone who is looking out for you and not just herself like so many others I've encountered. Hire Jo - you'll be glad you did! "
- Deana Fishman
" We truly cannot say enough about Jo, her professionalism and the results she is able to achieve. Her support on both the buy and sell side of our two transactions truly made the entire process smooth and enabled us to achieve all of our goals. To say that Jo goes above and beyond is truly an understatement and we highly recommend her to anyone contemplating a real estate transaction. "
- Joel Carter
" I had the pleasure of working with Jaclyn , on selling my home in Eatonton GA across the road from Lake Oconee. She was amazing to work with , I was working with her remote as I live 5 hours away. We never meet , but I felt I knew her just after our first conversation. She is very responsive, transparent, and has wonderful depth of the market and area. She guided me though the process and keep me updated at all times. Her listing and placement as well as current market had interest and showings almost at once the same day! She guided me on looking at the multiple offers and explained in clear details pro and cons for me to consider. I live by customer service and communication due to my employer so my bar is high when dealing with a sales person and Jaclyn, meet and exceed my expectations. I highly recommend her services and would suggest her to all my friends, clients and would work with her again in a heart beat. Karla Yeck Clark 7/26/2021 c;losed June 28th 2021 "
- Karla Yeck Clark (Senior Account Executive The Ritz-Carlton Amelia Island )
" Donna, did a fantastic job for us searching for and finding the right lot for us in Reynolds. We had specific lot topography and views requirements to build a single level home. Initially, there was no inventory of lots that fit our objectives but Donna persevered on looking and notified us as soon as a lot became available that met our requirements. We flew down the same weekend and bought the lot with negotiating assistance from Donna. Donna took the time to know us and understand what we were looking for and she sealed the deal. "
- AndY and Tammy Wojciechowski
" My husband and I have sold several homes. This was by far the easiest time we have ever had. Jo really knows her stuff and is very perfessional. Her knowledge of the market at oconee is steller!! We will use her again!! "
- Lesley hurley
" Professional, Courteous, Sensitive to our Needs, and Detail Oriented. Highly Recommended!!! "
- Ray and Patti Giunta (Home Owners)
" Sold my house in one day, and she had people to do the punch list on.the hoise Very quick "
- Sherry Kones
" Everything about working with Jackie far exceeded my expectations. She not only handled the sale of my house, but brokered the deal to purchase my new one. She is the absolute best! Not only a consumate professional, but a joy as a person. Jackie stayed on top of every detail on both processes. She was always readily available to answer questions. She made sure we were comfortale at each turn, and he knowledge of every detail is amazing. She really took the stress out of things. I hope we are in our new home for the long haul, but should things change, my only call will be to Jackie. Thank you, Jackie! "
- Jim English
" I have dealt with Jo for the last 8 years in managing my rentals and sales. She has been completely in control of my properties as I live in Florida. I have found no one better than Jo in handling all the typical issues that come up with a rental. She's, honest, trustworthy and diligent. She follows up and gets things done. As a business owner, I recommend Jo and hold her in the highest regards. "
- Shamile Shams Kassam II (Owner of Great American Ramp & Step)
" Ms. Collins is a outstand combination people skills, technical knowledge and professionalism. She is a dedicated realtor that is a tireless worker for her client(s), a representative that places her clients in the best position to achieve their home needs. I would rate her 12+ out of 10 …. she has ben our representative in multiple housing transactions and would recommend no other. "
- Major Alexander Brazier (Home Owner)
" Donna did a great job helping us find a home that met our wish list. Everything from first look through closing was very smooth and she kept us update on everything in between. When ever we decide to buy another house we will definitely call her again. Great job Donna!! "
- Cheryl Strother
" During my lifetime I have owned 10 homes. The property listed and sold by Jo Jones is the most unique home I've owned. It was an older home built it 1876 located in the small town of White Plains Georgia on 59 acres. Due to it's rural location I anticipates one-two years on the market to sell the property. NextHome Real estate, Headed by Jo Jones was excellent in their listing and promotion of the property. As a result the property sold in 13 months. The sale was due to the real estate company's excellence. "
- Robert Blankenship (Mr)
" Jo Jones is a great Real Estate Agent and Broker. We listed our lake house with hher after various other agents had the opportunity of listing the house. Ultimately, she rented the house, received multiple offers, handled the inspections with the renter and ultimately closed the sale. She is by-far the most most experienced agent I have ever met and had the pleasure of her representing us. "
- John C Gilbert (Professional Engineer)
" Jaclyn Collins was a pleasure to work with and very responsive. I would highly recommend her to anyone that wants to work with an agent with excellent customer service. "
- Michael Lane
" In the past 3 months I have sold three homes and purchased one home. Jo is the best realtor that I worked with. She is attentive, listens well to my concerns and questions, communicates well, and returns calls/texts/emails quickly. Jo is patient and she gave us great advice and information as we narrowed down our search area. She helped me find the perfect home for my family! I highly recommend her to anyone looking to sell/purchase a home in the Lake Oconee area and beyond. "
- Debra Harrisberger
" Jackie is an incredible Realtor! She has closed four properties for my family over the last two years. She is thorough and responsive. She is also very knowledgeable of today's real estate market. Both of our homes sold within days of going on the market both over asking price. She is a consummate professional and I would recommend Jaclyn Collins with NextHome on the Lake Realty over any Realtor! "
- Vickie Pattison (Client Manager )
" This team made my first time home buying experience so easy! Would definitely recommend. Now the hard part, packing! "
- Jason G
" Jaclyn Collins did an excellent job for us in every way! Her extensive knowledge of the area and her vast network of contacts provided us with information and details we would have never discovered on our own. She was always quick to respond to our inquiries, and always polite and considerate. Not only is she a consummate real estate professional, but also very personable. We truly enjoyed working with Jaclyn and know you will, too! "
- Frank and Lisa Morris
" Jaclyn Previous Realitor had the listing for one year and never had anyone interested in the property. Within one week of getting the listing she sold my property. Jaclyn worked her contacts to find the buyer. She is well respected by the community and works had for her client. I would have no reservations in using her again or referring her to a friend. "
- Peter M. Mondalek
Previous
Next